Planning & Development
Planning Consultancy
We are able to offer our Clients a comprehensive package specifically relating to rural property.
We offer our Clients a tailor made service for all aspects of rural property, whether it be a homeowner seeking a new stable block in their paddock, a farmer wishing to convert their redundant buildings to a use that will generate an income stream, or the owner of a landed Estate looking to implement a 20 year strategic development plan for their land.
On all occasions, we put particular emphasis on the initial appraisal stage, we always meet with our Clients at the subject property to discuss aims and requirements in order that we advise on the best manner in which to proceed, having regard to both National and Local Planning Policy. Below are some of the Planning items that we have assisted our clients with:
Planning Applications
After an initial appraisal of your aims and objectives, we are able to guide you through the process of planning legislation and policy in order to best understand your requirements, prior to preparing and submitting a planning application on your behalf. Planning Applications used to be a fairly simple process although recent changes in legislation and planning policy now generally requires a Design and Access Statement and, for applications within the Greenbelt, an appraisal by an appropriately qualified and experience professional, such as PSK Rural to justify why development is necessary.
Planning Appeals
If planning permission is refused, or if enforcement action is taken by the Local Authority, Pike Smith & Kemp Rural can advise on the three types of appeal, these being:
Written Representations
Informal Hearing
Public Enquiry
In all cases the appeal process requires the applicant to conform to a strict timetable which must be adhered to in order for the appeal to be successful. Our knowledge of the appeal system and intervention as professional Rural Chartered Surveyors can often make the difference between an appeal being allowed or dismissed.
Certificates of Lawful Existing Use or Development (CLEUD)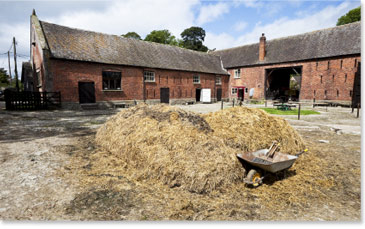 In many circumstances a breach of planning control can be regularised if the breach occurred within certain time limits, for example:
Where there has been a breach consisting in the carrying out without planning permission of building, engineering, mining or other operations in, on, over or under land, the time limit is four years beginning with the date on which the operations were substantially completed.
Where there has been a breach consisting in the change of use of any building to use as a single dwelling house, the time limit is also four years beginning with the date of the breach.
In the case of any other breach of planning control, including non compliance of a planning condition or an unauthorised change of use, the time limit is ten years beginning with the date of the breach.
Pike Smith & Kemp Rural provides help and advice to Clients on preparing successful applications to formalise breaches of planning control. Applications for Certificates of Lawful Existing Use or Development are generally considered by the Local Authorities Legal Department and are considered on the balance of probability on the basis of the factual information submitted conforming to the necessary time limits. Applications must be well prepared and contain evidence of sufficient quality to ensure the best possible chance of a Certificate being granted.
Certificates of Lawfulness of a Proposed Use or Development (CLOPUD)
These are applications to the Local Authority to establish whether an intended use requires a formal planning consent to be submitted or whether it falls within a property's Permitted Development Rights.
Enforcement Advice & Appeals
Local Authorities instigate enforcement action against uses that do not benefit from a formal planning consent. Usually the Local Planning Authority will send out Planning Contravention Notices requiring specific information relating to the property in question. These require immediate action.
We can advise on the correct procedure to take if a notice is served, from preparing an appeal to applying for a Certificate of Lawful Existing Use or Development. Failure to act on an Enforcement Notice within a prescribed period of time means the notice will take affect and you will be required to stop the offending breach of planning policy, technically known as remedying the breach, by a specific date, otherwise you will be subject to court action.
If you are interested in any of our Rural Properties or Services, then please contact:
Tom McArdle BSc (Hons) MRICS MNAEA or John Hunt BSc (Hons) MRICS FAAV on 01628 777666.