MEADOW LAND AT HENNERTON BACKWATER, HENLEY/WARGRAVE ROAD, WARGRAVE, READING, RG10 8PJ
£275,000
An attractive parcel of meadow land extending to 4.33 acres with 143 metres of river frontage and a small island. The land is agricultural but has high amenity value. There is an opportunity for wildlife; to grow additional wild flowers and/or trees; or to fish, kayak or canoe along the river. It also has the potential for grazing.
The property is located in the administration area of Wokingham Borough Council. The land is designated as Green Belt and Countryside with part of the land designated as a Local Wildlife Site. The Environment Agency Flood Map designates the higher, eastern part of the land within Flood Zone 1 (low probability of flooding) and the lower, western part of the land within Flood Zone 3 (high probability of flooding).
There may be an opportunity to submit a planning application for the erection of a small boathouse on the river frontage and there is a planning application currently being assessed for improving the access by the laying of GeoGrid Standard Reinforced Surfacing within the existing access.
The property is accessed off Henley/Wargrave Road and is situated 1 mile north of the village of Wargrave, 2.7 miles south east of Henley-On-Thames and 8 miles north east of Reading.
« back to search results
---
Similar Properties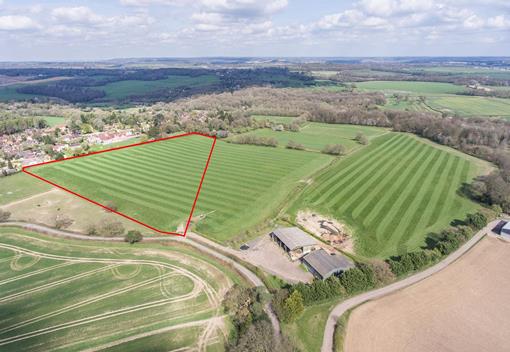 9.9 acres of pastureland adjacent to the village of Frieth n...
---